Warsaw, Poland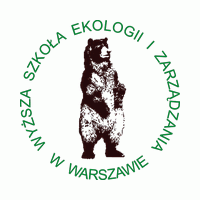 Architecture
Master's
Language:
English

Subject area:
engineering and engineering trades
Kind of studies:
full-time studies
Description:

pl
A graduate will have knowledge and skills in the following fields:
- architectural, urban and conservator design and spatial planning;
- history and theory of architecture, theory or urban planning, arts, technical sciences and humanities;
- shaping the human environment with due consideration of the relationships between people and architectural objects and the surrounding space;
- following procedures for preparation of designs of architectural objects, considering social factors;
- resolving functional, utility, civil, structural, engineering and technological issues to the extent that guarantees safety and comfort of use of objects, also to the disabled;
- comply with technical and construction rules, regulations and procedures, economy of design, execution and usage of an architectural object and organization of the investment process and integration of plans with planning projects in Poland and European Union Member States.
The graduate will be aware of the role of an architect's profession in the society and his influence on the quality of the environment.
A graduate will comply with the principles of professional ethics.

A graduate will be prepared for:
- commencement of creative activity in the field of architectural and urban design;
- obtaining vocational certification as required by the law;
- performing independent functions in construction;
- designing and managing works in architectural specialization;
- coordinate works in multidisciplinary project teams;
- manage architectural and urban design studios;
- carrying out a sole proprietors business;
- commencing scientific research work.
Architecture
Architecture is both the process and the product of planning, designing, and constructing buildings or any other structures. Architectural works, in the material form of buildings, are often perceived as cultural symbols and as works of art. Historical civilizations are often identified with their surviving architectural achievements.
Architecture
The hand that rounded Peter's dome
And groined the aisles of Christian Rome,
Wrought in a sad sincerity:
Himself from God he could not free;
He builded better than he knew;
The conscious stone to beauty grew.
Ralph Waldo Emerson, The Problem.
Architecture
He that has a house to put's head in has a good head-piece.
William Shakespeare, King Lear (1608), Act III, scene 2, line 25.
Architecture
It was stated, * * * that the value of architecture depended on two distinct characters:—the one, the impression it receives from human power; the other, the image it bears of the natural creation.
John Ruskin, Seven Lamps of Architecture, The Lamp of Beauty.