Warsaw, Poland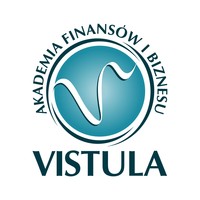 Finance and Accounting
Finanse i rachunkowość
Master's
Language:
Polish

Subject area:
economy and administration
Kind of studies:
full-time studies, part-time studies
Studies online

MA in Finance and Accounting is a truly unique two-year study program conducted in English and it has been above all else created to meet most sophisticated needs and challenges of global market of tomorrow. The Accounting and Finance Department's mission is to educate finance professionals and accountants who are prepared for a dynamic and changing world. Finance studies prepare students for careers focused on financial analysis, including careers as a stock broker, securities analyst, investment banker, financial planner, or in the finance department of a corporation. This program is designed for students with a strong interest in learning about investments in the stock market, securities analysis, derivatives, corporate finance, international finance, and similar topics. Accounting students take classes in all the major accounting disciplines. This concentration is ideal for students interested in understanding the language of business, planning to explore entrepreneurial opportunities, or looking for a career in business accounting.