Warsaw, Poland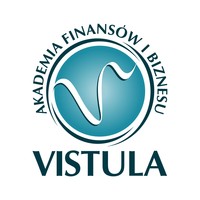 International Relations
Master's
Language:
English

Subject area:
journalism and information
Kind of studies:
full-time studies, part-time studies
Description:

ru
MA in International Relations at Vistula University is an interdisciplinary program which focuses on dynamics of relations among countries, governments and political institutions, analyzing their political, economic and cultural interactions. Students pursue a course of study in world politics, taking courses in political science, economics, history and foreign languages, learning how to approach, analyze and manage settings that involve political and diplomatic aspects. In the course of their studies, students acquire intercultural communication and negotiation skills. The department's curriculum allows students to take a variety of courses including international security, international political economy, political and economic development, foreign policies, diplomacy, conflicts and conflict management. Our University cooperates with Ambassador's Club, internationally experienced diplomats and businessmen, who bring MA in International Relations into completely new practical dimension.